The messages pop in every morning, and every morning, Donald Chaney Jr. finds himself inspired. The texts aren't from a coach, a mentor, a trainer or a parent. They're from one of his teammates.
And with every one, Xavier Restrepo tries to remind Chaney and the rest of Miami's freshmen that they have the opportunity of a lifetime.
It's their job now to capitalize on it.
It's their job to make the Hurricanes better.
"When I wasn't in spring, I can verify one person who was on everybody, who was taking care of a lot of things and it was Xavier Restrepo," said Chaney, a running back who has since recovered from the shoulder injury that sidelined him during Miami's spring drills earlier this year. "We get a morning text from Restrepo every day telling us, 'Let's work today, boys. Let's grind. Let's go do this.' I wake up every morning looking for Xavier's text."
That Restrepo is starting to emerge as one of the positive forces in Miami's 2020 recruiting class comes as no surprise to those who know him best, including his new Hurricanes teammates.
The former four-star prospect at Deerfield Beach High has long wanted to play at Miami, spurning offers from the likes of Georgia, Louisville, Boston College and Oregon, among others, to sign with the Hurricanes. His 4.5 GPA intrigued several Ivy League programs, too.
But Restrepo held firm.
Miami was where he wanted to be.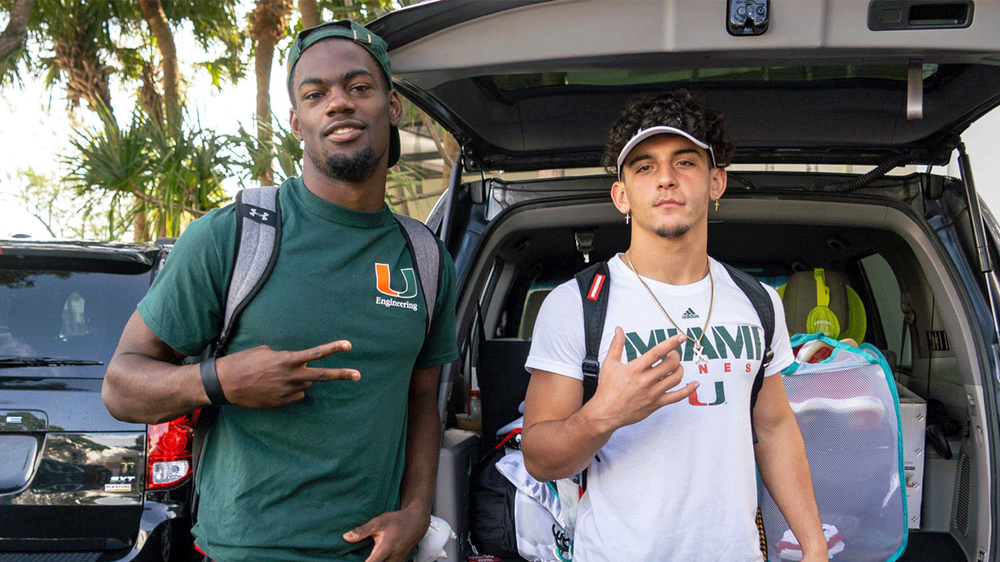 "Honestly, there's not much more I can say other than it's a dream come true," the 5-foot-10, 190-pound receiver said of his chance to be a Hurricane. "It's really been like that my whole life. I've always wanted to play for the University of Miami and being able to have the opportunity to play and a compete at a high level is amazing. It's an amazing feeling.
For more click here: https://miamihurricanes.com/news/2020/07/13/restrepo-living-a-dream/